Week 1
Day 1: Sunday September 10.
Following  a wonderful worship which included the celebration of communion as a feast of hope and bread for the journey,  and an inspiring gathering of the last two D.Min Sermon Response Groups. I began to move into this Sabbatical time with a long lunch  with Norman on the patio of one of our favourite local establishments, which makes the best sangria, and the best sticky toffee pudding in town!  Then we shared a sunny afternoon with  Noah,  our newest grandbaby to celebrate his 4 week birthday.
Day 2: Monday September 11.
"And on the Sabbath, God rested."  My usual practice on Monday is to take a Sabbath day:  an intentional "unplugged" day to take care of my body with rest and some exercise, and to 'cease from' the work of being a minister.  So, that's what I've done today.  A long walk in fall sunshine, finishing a novel, a chat with a  long-distance friend on the phone,  playing the piano, ( a private, soulful occupation for me!), and sitting on the deck watching the cucumbers grow and the green tomatoes tentatively add a tinge of orange to their flesh.  Slowing down like this is not easy for me, but every time I do, I am surprised by the grace of life itself.  Shabbat shalom!
Day 3:Tuesday  September 12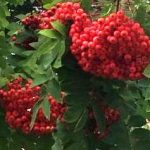 "Ordinary."  "Mundane."  "Normal."  Words I started to use about today.  In our culture these words don't excite as much as "spectacular" "awesome" or "unique" do they? And yet this ordinary, mundane day was filled with  unique spectacle, provoking awe. A mountain ash tree laden with red berries.  The angry chatter of a squirrel defending her acorn from the covetous attentions of a grackle. The  body breathing through pain to victory –  the 2 minute plank achieved..!The mundane transformation of seed to plant, to fruit, to nourishing food.  As Mary Oliver wrote in her poem, Mindful, "Every day I see or hear something that more or less kills me with delight."   "Oh scholar, grow wise" she says. Indeed.
Mindful
by Mary Oliver
Every Day
I see or hear
something
that more or less
kills me
with delight,
that leaves me
like a needle
in the haystack
of light.
It is what I was born for—
to look, to listen,
to lose myself
inside this soft world—
to instruct myself
over and over
in joy,
and acclamation.
Nor am I talking
about the exceptional,
the fearful, the dreadful,
the very extravagant—
but of the ordinary,
the common, the very drab
the daily presentations.
Oh, good scholar,
I say to myself,
how can you help
but grow wise
with such teachings
as these—
the untrimmable light
of the world,
the ocean's shine,
the prayers that are made
out of grass?
(From Why  I Wake Early, Beacon Press, 2005)
Day 4: Wednesday September 13
Now it's beginning to sink in: something's different.  The weekly rhythm of pastoral ministry has stopped; no worship prep, no bulletin prep, no staff meeting.  What in heaven's name  shall I do with my day? Oh, right…review the plan! a)  Treat body well: Check. I go for an hour long walk along the river bank, stop to watch a spider weavin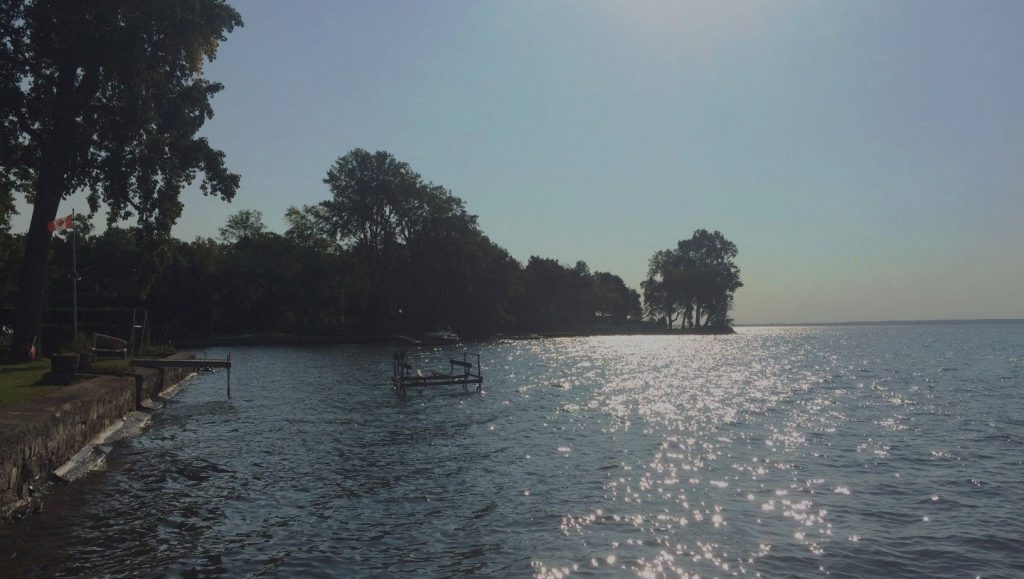 g her web, enjoy the sun.  b) D. Min study and writing. Check. For two blissfully uninterrupted hours. c)Spend meaningful time in family relationships. Check. Lunch in the garden with my daughter as we celebrate the one month birthday of her newborn son, Noah.
Thank you, all  in heaven and earth who made this Sabbatical possible.  The days are emptied in order to be richly filled.  Satis est.
Day 5: Thursday September 14
I made a discovery today. The gym is almost empty at 2 pm. I went then because I can. Leaning in to new rhythms has produced in me an almost giddy delight in the strangest of things! I also made another discovery: I like my work so much that today has been punctuated "miss this, miss that.. and miss so-and-so."  Miss you CPU. Over and out.
Day 6: Friday September 15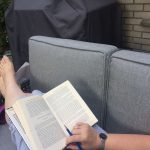 For some of us who love books, having them, as well as reading them, one delightful gift of sabbatical time is the chance to read the ones we have had on our shelves for ages.  Two books companioned my day; Jacob Neusner's Inivtation to Midrash, and Madeleine Thien's Do Not Say we have Nothing.  Reading in sunlight on the deck adds to this continued mood of wonder; cicadas and bluejays make a LOT of noise!