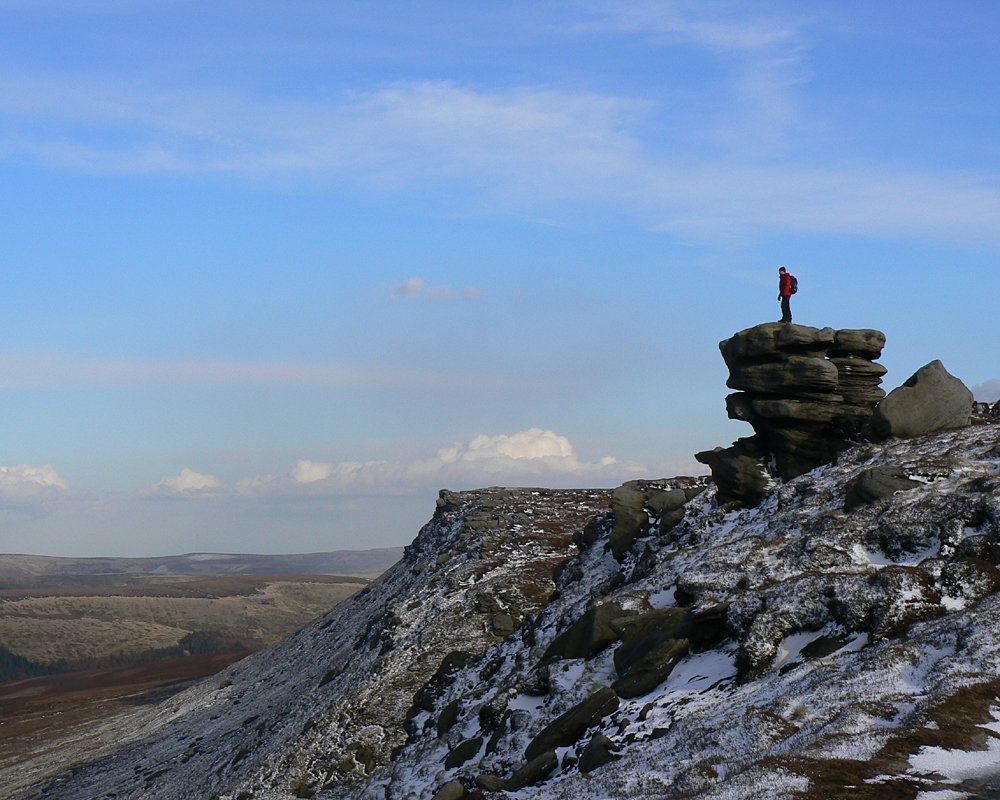 On Saturday September 30, as my Sabbatical Journal records,  my father and I sat together for the last time.  For the past two years he had suffered from multiple mini-strokes, which robbed him, week by week, of more and more mental and physical capacity. For all of my life my father has been a fount of knowledge, with a vise -like grip on the intricacies of the English language, an encyclopaedic knowledge of British industrial history, Icelandic and Norse mythology,  ornithology, botany, astronomy, classical music… and more. He walked faster than most( a memory all of my children share – trying to keep up with Grandpa!),  and  he loved to be out on the moors, or in the limestone and grit-stone valleys of the White and Dark Peak on a perennial hunt for an orchid, a rare bird,  or traces of a long-forgotten cottage industry.
On September 30, most of that was all gone.  His body could barely transfer from chair to bed, one side no longer responding to any mental intention, and  his speech, once erudite and prolix, reduced to "Yes" and "You see." Thanks to a wonderful book I'd found, filled with photographs of British fauna and flora, I was still able to connect with  the man within  that day.  Recognition of various animals and plants provoked memories for both of us, and for a while we could go, in memory, to places now beyond his reach.  I wasn't sure how much of this reminiscing was my wishful thinking, and how much he was still "with me", so  with a couple of bird photos, I deliberately mis-named them. Immediately his one good hand tapped the page, and the "yes" became a clear "no."  Ever the professor, he was still teaching his daughter to correctly identify a rose-breasted grosbeak, not a pine grosbeak, words or no words.  That day was more gift than I could have known at the time.  On December 28, a chest infection allowed his body to release his intelligent spirit back into the universe he had studied all his life with such intimate precision.
The death of my sister nearly fifty years ago robbed him of any trust in a benevolent deity, much less in an institutional religion that dared to tell him that she was better off in heaven than with her family (something you will never hear from my lips, ever!)   When I was ordained nearly twenty years ago he declared himself to be a 'religion-free zone,'  but remained  interested in the academic side of my vocation, and we both honoured the border restrictions he imposed.  That said, I believe that for my father,  his restless soul found its sanctuary in the cosmic wonder of the night sky, and in the furled intricacy of a budding harebell, in the deep resonance of a bittern's call.  In keeping with his wishes, there will be no church funeral, nor will a coffin or grave confine his body. Instead, at some point in the Spring I will return his mortal remains to the moors that so shaped his life, and mine.
He will not begrudge me the need to be surrounded by those who share my religious faith in the coming days, and I am more grateful for your prayers  than you can know.  As I walk now into a valley shadowed by his death, and deepened by his absence,  I am grateful to keep company with others who have walked this road before, or walk it still, and trust that even here, there will be new mysteries of life to discover, new ash-born newness to burst forth in due season.
I pray for him: a peace of soul, a rest of body, an an eternal adventure of discovery of the reaches of the universe that has beckoned his inquisitive spirit all his life.  Rest in Peace, Daddy.